PSHE at Tillington Manor Primary School
Welcome to PSHE at Tillington Manor Primary School. Our curriculum is led by Miss Husted who ensures the curriculm is tailored to our children's needs and included in all aspects of school life.
Our intention is to deliver a curriculum which is accessible to all. Our children are encouraged to develop their self worth by playing a positive role in contributing to school life.  At Tillington Manor, we aim for our children to become successful learners, responsible pupils and confident individuals.                                              
Every school is unique, just as every child is unique. Children at Tillington Manor Primary School are valued as individuals and have the opportunity to thrive. We nurture self-belief and resilience so children feel they can achieve anything with determination, perseverance and hard work.  At Tillington Manor Primary School, we endeavour to make learning meaningful for all children.  We are committed to providing a relevant, broad and balanced curriculum so that children develop interpersonal skills, build resilience and become creative and independent thinkers.  We have a strong belief in the traditional values of courtesy, kindness, hard work and good behaviour.  We want our children to leave our school with the knowledge, transferable skills, resilience and confidence they need to be successful in the next stage of their lives.  We believe that PSHE under pins all of the learning within school and allows children to build up these necessary, vital skills.
Our aim is for our children will develop their knowledge, understanding and skills in relation to:
Relationships (including SRE) – developing and maintaining healthy relationships, recognising and managing emotions, recognising and responding to risky/negative relationships, equality and diversity in relationships.
Health and Well-being – healthy lifestyles and making informed choices, maintaining physical, mental and emotional health and well-being, keeping physically and emotionally safe and ways of managing change, transition and loss.
Living in the wider world – respect for self and others, rights and responsibilities, learning about different groups and communities and respecting diversity, the importance of respecting and protecting the environment, money and its important role and basic enterprise skills.
What is jigsaw PSHE? How do we implement jigsaw PSHE?
At Tillington Manor Primary School we have adpoted a programme called Jigsaw. Jigsaw is a PSHE Scheme of Work that provides a mindful whole school approach to personal, social ansd health education. It is a comprehensive and completely original Scheme of Work for the whole Primary School from Years EYFS through to Year 6.
Every Jigsaw lesson offers opportunities for children's spiritual, moral, social and cultural (SMSC) development, and this is clearly mapped and balanced across each year group.
Jigsaw is designed as a whole school approach, with all year groups working on the same theme (Puzzle) at the same time.  There are six Puzzles in Jigsaw that are designed to progress in sequence from September to July. Each Puzzle has six Pieces (lessons) which work towards an 'end product'.
Includes understanding my place in the class, school and global community as well as devising Learning Charters)
Includes anti-bullying (cyber and homophobic bullying included) and diversity work
Includes goal-setting, aspirations, working together to design and organise fund-raising events
Includes drugs and alcohol education, self-esteem and confidence as well as healthy lifestyle choices
Includes understanding friendship, family and other relationships, conflict resolution and communication skills
Includes Sex and Relationship Education in the context of looking at change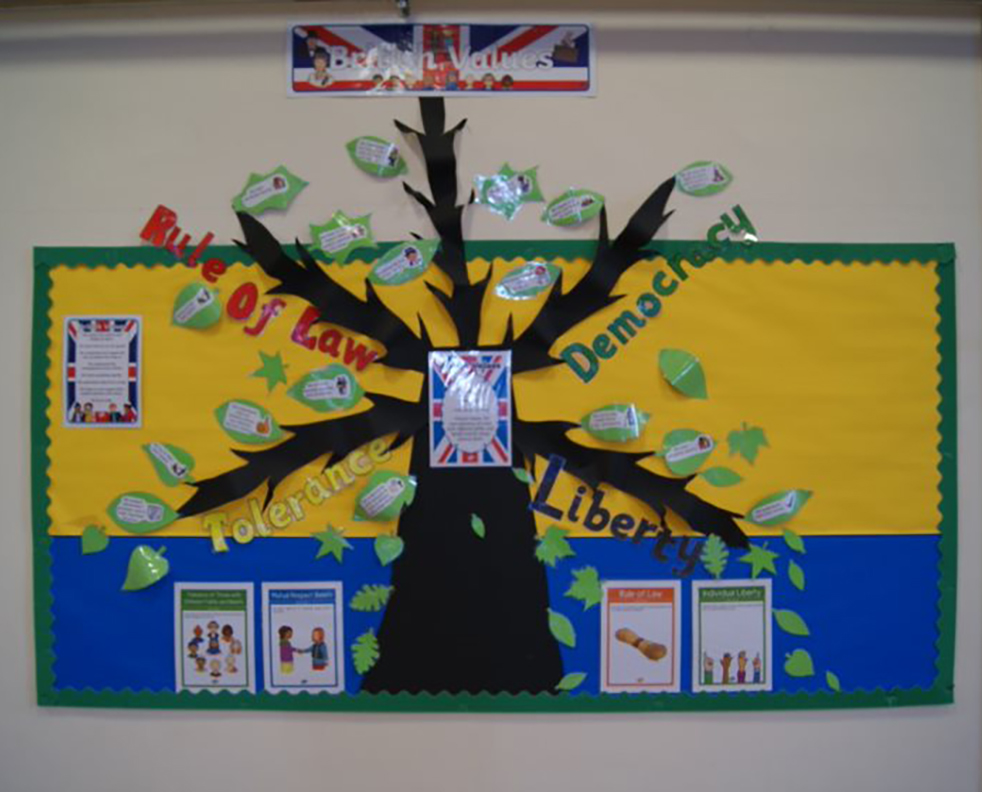 Below you can download the Jigsaw PSHE overviews for each year group:
At Tillington Manor Primary School we believe that PSHE plays a vital part in primary education and needs to be taught at least weekly. This enables staff to ensure full coverage of PSHE is taught in their year group. There are always occasions where teachers may feel it necessary to teach PSHE as a result of an issue arisen in their own class which needs addressing.
At Tillington Manor Primary School we prepare children for life in modern Britain by teaching pupils about British Values through PSHE sessions and other curriculum areas.     
Jigsaw brings together PSHE Education, emotional literacy, social skills and spiritual development in a comprehensive scheme of learning.  This means that Jigsaw is relevant to children living in today's world as it helps them understand and be equipped to cope with issues like body image, cyber and homophobic bullying, and internet safety.