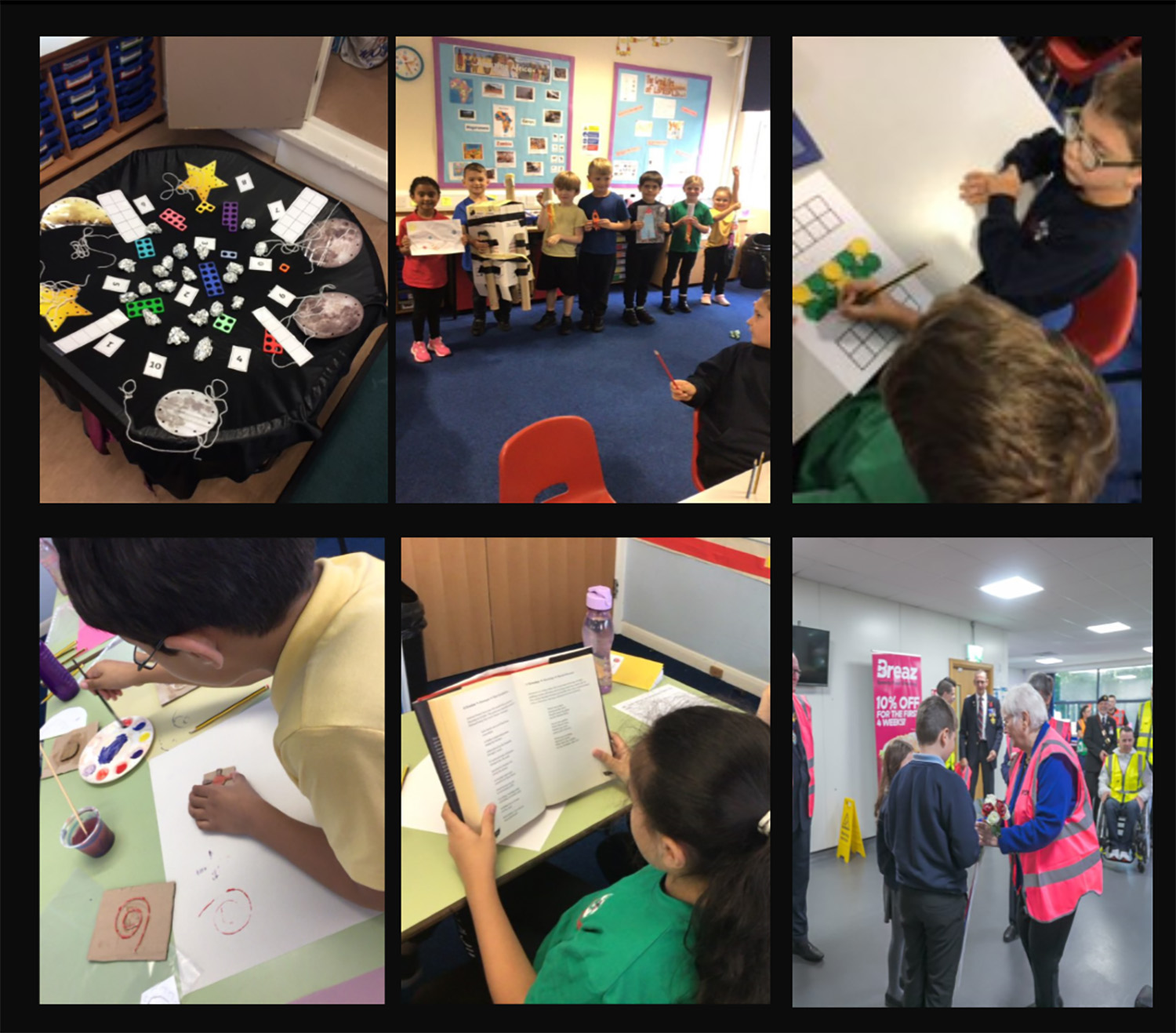 Our Mission is to work together to support children in a happy and caring environment, enabling them to become successful learners and achieve their full potential.
Our Vision is to prepare our children for the rapidly changing world in a stimulating environment where all achievements are celebrated. We are an inclusive school that endeavours to be at the very core of our local community. We work exceptionally hard to instil a sense of pride in our school and promote high standards in all that we do.
We believe in providing children with opportunities and experiences that remain with them for a lifetime to enhance their education.
Through our bespoke curriculum, we aim to capture our children's heart in order to capture their mind.
We foster 5 core values through Tillington CARES; these are incorporated in all aspects of school life to create a positive Team Tillington approach.

We promote an inclusive curriculum where every child has the right to achieve their potential. We strive to inspire so children aspire and have ambition, offer children experiences relevant to the curriculum and enrich their language in all we do.
Alongside the academic curriculum, we ensure that we develop the 'whole child'. We have structured learning environment where we work to cultivate the aesthetic, creative, physical, spiritual, moral and social areas of experience for the benefit of all our pupils. The School is fully committed to Equal Opportunities and promoting Modern British Values.
Should you require any further information on the curriculum we deliver in school, please do not hesitate to contact the school office.
Tillington Manor Primary School Curriculum Intent 
At Tillington Manor Primary School, we believe in proving children with opportunities to create memories that last a lifetime. Our curriculum includes a broad range of experiences both in and out of school. You can find the exciting visits the children of Tillington experience here. 
We weave a range of cultural capital opportunities into our Curriculum to prepare children for future success and readiness for their next stage in life. We have created a Tillington wish list through staff, parent and child voice and planned this into our whole school yearly planner.