Music at Tillington Manor Primary School
Our music curriculum is led by Mrs Redfern who ensures the curriculum is tailored to our children's needs.
INTENT
The intent of our music curriculum is to enthuse and inspire children to have a love for music by offering a wide range of opportunities. These opportunities range from having weekly practical music lessons taught by both, class teachers and music specialists, to having a range of extracurricular opportunities outside of the classroom. Through these musical opportunities and experiences, children will develop their creativity, composition and technical skill.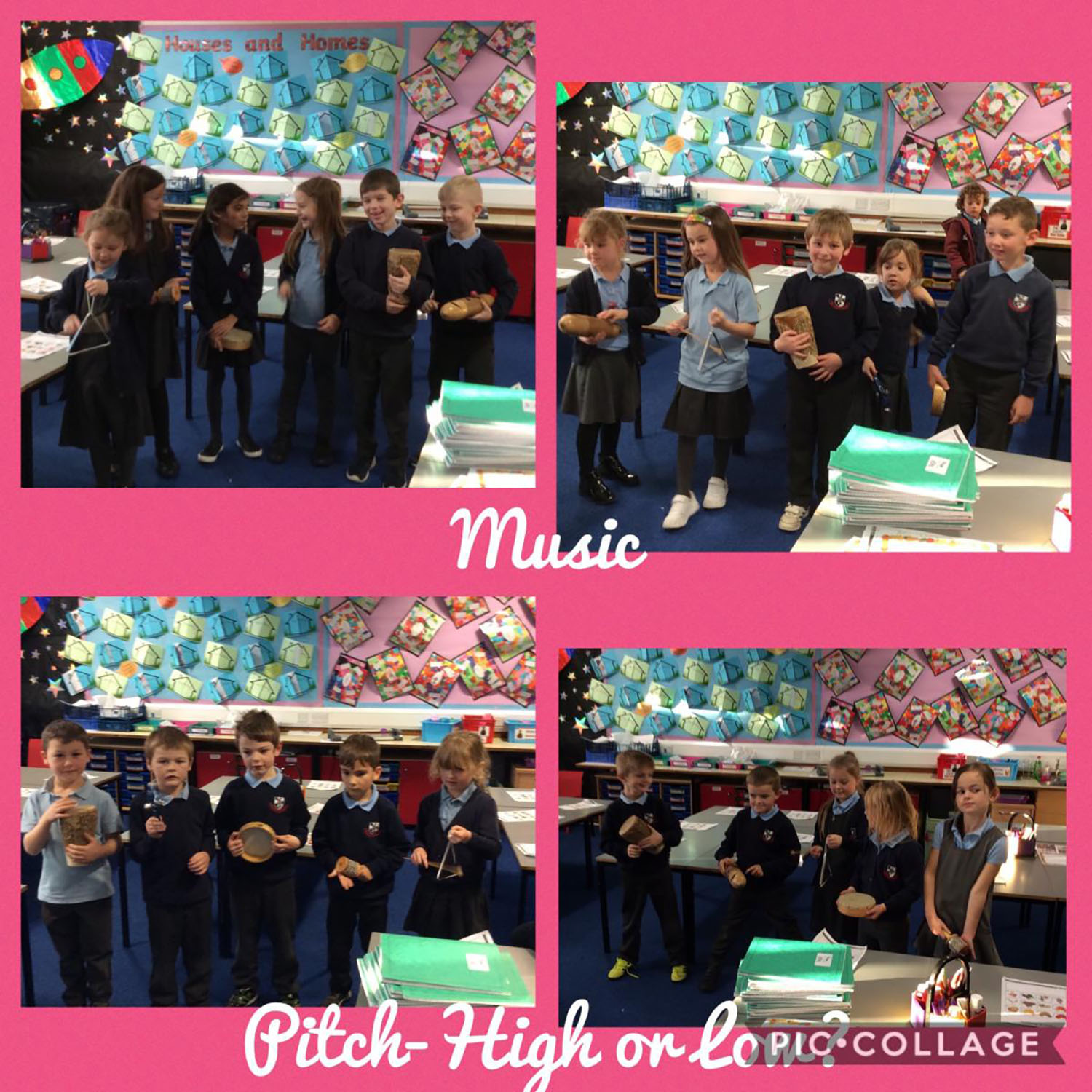 IMPLEMENTATION
Pupils at Tillington Manor participate in weekly music lessons that we ensure are a practical hands on experience for all. Children build on and enhance their musical skills through our main progressive strands; performing, improvising, composing, aural awareness and reflecting and evaluating. We use Music Express as a vehicle to ensure technical progression from EYFS through to Y4.  Children in years 5 and 6 are then taught to play the guitar through WCET by a musical specialist within our music partnership with Staffordshire ENTRUST. Private music lessons are also offered to our children at Tillington and we currently have children learning to play flute, clarinet, cello and keyboard.  We have a KS1 singing and signing club, a KS2 choir and we love to take part in the performance of the Young Voices School Choir concert held in Birmingham. 

IMPACT
Our aim is for children to have a love for learning in music lessons and a drive to enhance their musical talent wherever their starting point may be. Children thoroughly enjoy their music lessons at Tillington Manor and we have many children taking up further tuition to enhance their skills and to pursue their love for the subject. The skills and musical knowledge children have learnt throughout their time at Tillington allows them to take further into their futures with us having provided many musical opportunities, which in turn has providing increased confidence and talent.